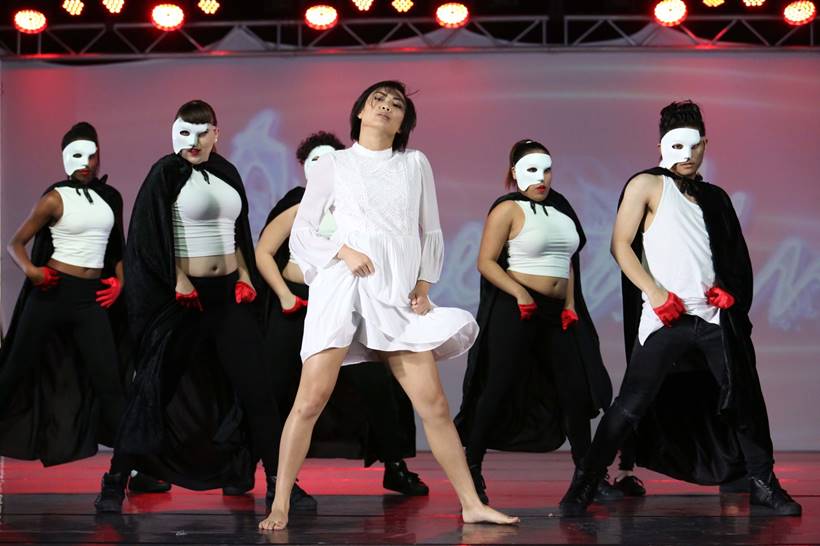 About Club NDA
The Club NDA competitive and non competitive dance teams have built a reputation of excellence in arts education! Our recipe for success includes intensive training combined with community service and multiple touring and performance opportunities.
We are honored to provide a fun, healthy, positive dance team program that provides a high level of training in technique, precision, personality, and performance. Our focus is centered on the Paula Morgan Technique, with additional training in ballet, jazz, contemporary, modern, leaps, turns, and tap. Our team dancers have gone on to careers on Broadway, in movies, television series, commercials, concert tours, and more. Notably, our teams strive to take daily training beyond dance technique to develop important life skills- learning to be confident, respectful, and conscientious young people. Our motto is: "Encouraging Kids to Lead Inspired Lives."
About Chula Vista Ballet and ND&MA Ballet
We are pleased and proud to establish the Chula Vista Ballet. Our mission is to spread the beauty of ballet to our community by maintaining a classical tradition.
Bring Art to Your Life
ND&MA is home to the Chula Vista Ballet, the South Bays only non profit 501c3, Ballet Company. As founder and Executive Director of the Company, Neisha Hernandez and ND&MA are committed to the mission, vision, and values of the Chula Vista Ballet. Read here to find out more or visit the Chula Vista Ballet website at www.chulavistaballet.org
The mission of the Chula Vista Ballet is to provide the highest caliber and integrity of training and performance opportunities to young dancers. We strive to cultivate Chula Vista's community awareness and appreciation of classical ballet, offering a rich educational and inspirational experience.
Ballet is the ultimate culmination of human beauty, artistic expression, passion, and hard work. Ballet enriches the soul of both the participants, as well as those who are spectators. Chula Vista Ballet is advocating keeping the classical art of ballet accessible and affordable for our Chula Vista community.
Performance Dance Teams
Click HERE for team audition information.
Sparkle Squad (ages 4-6)

Super Kids (ages 6-8)

Dancin' Kids (age 9 and up)

Tappin' Kids (ages 8 and up)
Petitie Team (ages 6-9)
Mini Team (ages 8-10)
Junior Team (ages 10-12)
Tap Team (13+)
Teen Team (13+)
Ballet Repertoire 2 (Pre Ballet – Level 2)
Ballet Repertoire 1 (Level 2B and up)
Chula Vista Ballet Company (Level 5 and up)
Chula Vista Ballet 1
Chula Vista Ballet Apprentice
READY TO REGISTER? CLICK ON "REGISTER NOW" AT THE TOP OF THE PAGE.
ANY QUESTIONS? CLICK ON THE "QUESTIONS?" BOX BELOW.
Submit Contact Form
To streamline our workflow, please submit any questions by using the button to take you to our Contact page.