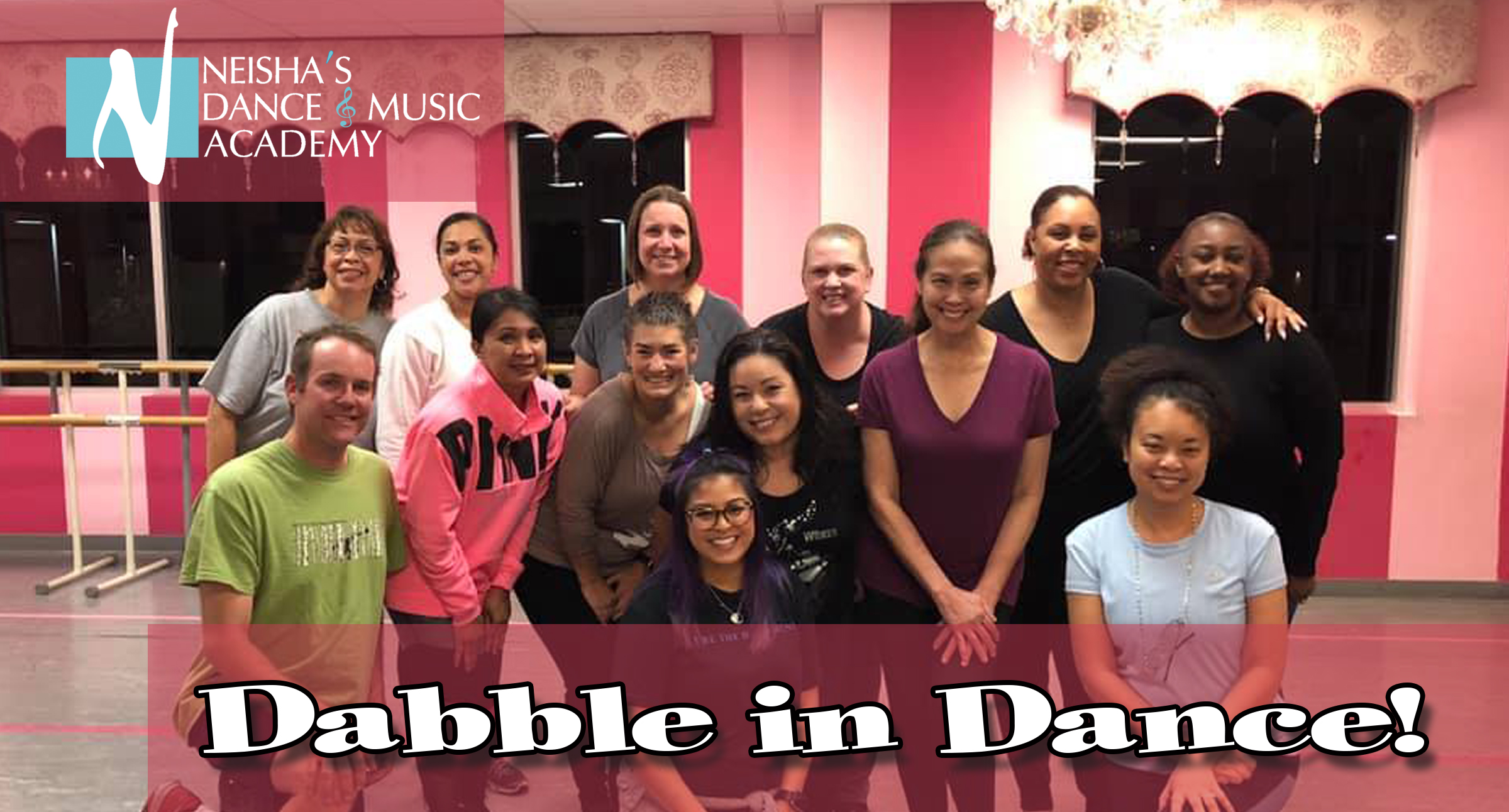 A 4-week class for Parents
Just for Fun!
Tuesdays, 6:45 – 7:45pm
Oct 1  |  Oct 8  |  Oct 15  |  Oct 22
Learn Jazz & Hip Hop –
Warm up, basic technique and practice a dance
Wear your workout gear and pull your hair up.
Shoes – if you have dance shoes, wear them!
If not, wear socks and athletic shoes.
Cost: $59
Any Questions: 619-585-1133 or info@neishas.com